"Sleep like a baby"…..have you heard that expression before? If so, then you know most people use it to mean someone is sleeping peacefully and deeply. But if you have a baby at home, then odds are you know what all of us on The Baby Sleep Site® know: generally speaking, babies DO NOT "sleep like babies"!
Sleep Like A Baby? Here's How Babies Really Sleep At Night
As many of you know, while babies may sleep deeply and peacefully for an hour or two, all that sleep is broken up by plenty of nighttime waking! And while sometimes, that nighttime waking is age-appropriate and necessary, we've all dealt with night waking that's excessive and maddening, simply because it seems to have no cause at all. Here's a look at how most babies really sleep at night (and why they wake):
Babies Wake At Night To Feed
Here's a look at how often, on average, babies wake to feed:
Newborns to 3 months old: Feedings every 2-3 hours, on demand
3-4 Months: 2-3 feedings per night or every 3-6 hours, on demand
5-6 Months: 1-2 feedings
7-9 Months: 1, maybe 2, feedings
10-12 Months: Sometimes 1 feeding
12+ Months: Generally no feedings
For a more in-depth look at night feeding averages (and to access a cool printable resource!), take a look at our night feedings by age chart.
Babies Wake At Night Due To Sleep Regressions
Oh, sleep regressions – they can break even the strongest of parents! A sleep regression describes a period of time (anywhere from 1 – 4 weeks) when a baby or toddler who has been sleeping well suddenly starts waking at night, and/or skipping naps (or waking early from naps) for no apparent reason. Parents often describe being caught totally off guard: you think your have conquered all your little one's sleep challenges, when suddenly, out of nowhere, you're back to constant night wakings and nonexistent naps.
These sleep regressions are usually linked to your baby's development – when your baby has a burst of mobility, or suddenly begins speaking, you can generally expect sleep to take a nosedive for a short time.
For a deeper look at when sleep regressions happen, how they disrupt sleep, and what you can do to cope, check out our Sleep Regression Resources page.
Babies Wake At Night Due To Sleep Associations
If you can pin night waking on hunger, or on a sleep regression, it could be due to a variety of other reasons (check out our list of 15 reasons your baby wakes at night for details). But most often, in our experience, "mysterious" nighttime waking is often due to sleep associations. Simply put, a sleep association is anything your child associations with sleep. For many babies and toddlers, this includes being rocked, or held, or fed to sleep. Sleep associations like these can lead to frequent nighttime waking, since, when your child wakes at night between sleep associations, she needs your help to fall back to sleep.
Babies Technically Sleep Through The Night Much Earlier Than You'd Think
You may be reading all this and thinking, "Boy…I can't wait until my baby finally starts sleeping through the night!" But here's the bad news – sleeping through the night does not mean 12 straight hours of sleep; it actually means 5 straight hours of sleep with no feedings. Sorry! Learning that fact is a bummer, we know. The good news, though, is that you don't have to settle for 5 hours of sleep a night for the rest of your life – you can work you way up to a baby or toddler who sleeps 10-12 hours each night, without interruption. It just won't happen in the early months of your baby's life.
Sleep Like A Baby? It IS Possible….With The Right Tools!
The expression "sleep like a baby" is largely a misnomer, it's true – but you can get to the point where your baby really is sleeping like a baby. Sure, it won't happen immediately after birth, and for many of us have to put in some sleep training in order to get to that point, but it is possible…especially if you have the right help! One of the easiest and fastest was to get to "sleeping like a baby" is to try a personalized consultation from The Baby Sleep Site®? Your consultation will allow you to work one-on-one with an expert sleep consultant. Your consultant will craft a Personalized Sleep Plan™ just for your family, walk you through each step of implementing the plan at home, and then will support you throughout the process.

Browse our list of consultation package options here.

Once you make your choice and purchase, you will immediately receive an e-mail with your Helpdesk login information. You'll be able to login and start your Family Sleep History form right away – it's that simple!
Want more information about how personalized help works? Check out our FAQ page here, and get answers. You can also take a tour of the Helpdesk.
Does your baby sleep like a baby, or are you working towards "sleep like a baby" status? Share your stories and questions with us!
Our Members Area is packed with exclusive content and resources: e-Books, assessments, detailed case studies, expert advice, peer support, and more. It actually costs less to join than buying products separately! As a member, you'll also enjoy a weekly chat with an expert sleep consultant. And the best part – members receive 20% off all sleep consultation services!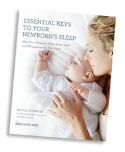 Essential Keys to Your Newborn's Sleep is THE newborn sleep book that will help you to not only improve your newborn's sleep using gentle, sleep-inducing routines – it will also answer your feeding and newborn care questions. You can even buy a bundle package that includes the e-book AND a Personalized Sleep Plan™ PLUS a follow-up email to use for further support!


For those persistent nighttime struggles, check out The 3 Step System to Help Your Baby Sleep. Using the same unique approach and practical tools for success, this e-book helps you and your baby sleep through the night.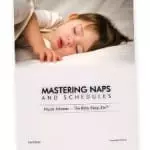 If you're looking for ways to get your baby or toddler into a healthy sleeping routine during the day, I encourage you to explore Mastering Naps and Schedules, a comprehensive guide to napping routines, nap transitions, and all the other important "how-tos" of good baby sleep. With over 45 sample sleep schedules and planning worksheets, Mastering Naps and Schedules is a hands-on tool ideal for any parenting style.


For those persistent toddler sleep struggles, check out The 5 Step System to Help Your Toddler Sleep. Using the same unique approach and practical tools for success, this e-book helps you and your toddler sleep through the night and enjoy a better daytime schedule.